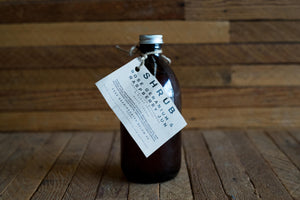 Made by further fermenting our Jun for a minimum of 4 months, creating an alcohol-free concentrate. 100% Australian honey & other botanicals are then blended to create a unique flavour combination.
Live & Unpasteurised, please keep refrigerated at or below 4 degrees C
Using a ~30ml shot topped up with soda water creates a non-alcoholic Jun - giving you up to 20 serves per bottle, and helps us fight the war on waste by reducing the amount of glass we use.
Can be used as a substitute for apple cider vinegar, salad dressing, as mixers for cocktails/mocktails.